Think about it: for just a few dollars, you can delve into the mind of an investing guru. I'm grateful for my books, and it's been a while since I've shared my recommendations with you. Today, the selection I'm sharing includes books suitable for both beginners and seasoned investors. Before you continue reading, here's a disclaimer: Several of the authors on my bookshelf and in the recommendations below are my friends, acquaintances, and mentors. However, I only share books with readers that I genuinely recommend.
Book Recommendations
Now, let's dive into a treasure trove of knowledge. These books have been important in shaping my perspective and strategies as an investor. Whether you're just starting your investment journey or you're a seasoned pro, these recommendations are a valuable resource to help you navigate the world of finance and achieve your financial goals.
Investing in Financial Research
Cheryl Strauss Einhorn
(Intermediate) Before you make the important decision to invest your hard-earned money in a stock, it's crucial to understand what you're buying. Cheryl Einhorn has created a decision-making system detailed in her book, which she teaches at Columbia Business School, where she is adjunct professor. It's an extensive checklist, that she calls the AREA Method. One of my favorite parts of the book is where she describes biases, explaining the many biases we all have. For example, she discusses how loss aversion is felt almost two and a half times as strongly as gains. When we've recently lost money, the consequence is that we're unlikely to make a similar investment in the future.
Since you're interested in checklists and avoiding expensive mistakes, why don't you download my checklist?
Warren Buffett Accounting Book
Stig Brodersen & Preston Pysh
(Intermediate-Skilled) Stig Brodersen and Preston Pysh – know from the Investor's Podcast Network, have authored this book to introduce you to financial statements. The language in the book is not complex at all, and you will gain so much knowledge about what lies behind the numbers in a financial statement. It's might sound super boring to some, but I promise you the Stig and Preston have found a way to explain accounting in an engaging manner, that makes it interesting. My copy is full of highlights and my own side notes.
The Complete Financial History of Berkshire Hathaway
Adam J. Mead
(Skilled) The amount of work that Adam J. Mead put into this book is truly impressive. He spent tens of thousands of hours reading material from Berkshire Hathaway and the textile business.I use the book as a reference, diving into specific years or events that I want to read about. The 'dangerous' thing is that you might become so captivated by the story that you can't stop reading. I certainly do. If you're a Buffett-style investor, this book is a must-have on your bookshelf! Warren Buffett included this book in the Berkshire Hathaway Annual Book Selections in 2022.
Investing Between the Lines
Laura J. Rittenhouse
"(Beginner) "Investing Between the Lines" is perfect for beginners, but of course, anyone should read this important book. This book helps you decode what the Chief Executive Officer is actually saying between the lines. It provides a framework for spotting whether a CEO is making empty promises or demonstrating candor and depth in their communication. An absolute must-read. Warren Buffett included this book in the Berkshire Hathaway Annual Book Selections in 2013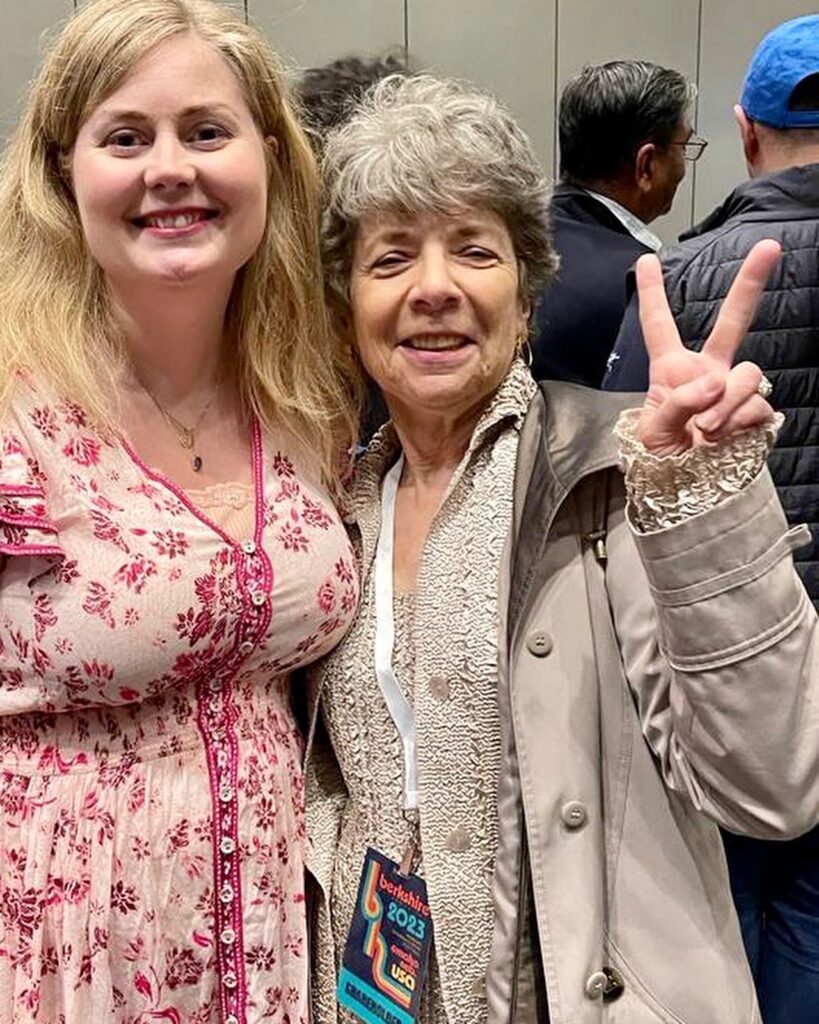 The Snowball
Alice Schroeder
(Beginner) Although the title might not make sense at first sight, it's perfect for a book about Buffett. Just like a snowball rolling down a hill gathers more snow and grows larger with every meter it rolls, Buffett has accumulated his wealth by making money compound year after year. That's why I believe he is worth following. In this biography by Alice Schroeder, you'll get introduced to the story of the Oracle of Omaha. It's a great audiobook that you can listen to on the road.
Disclaimer for transparency: following authors are friends, acquaintances and/or mentors: Stig Brodersen, Adam Mead, Laura Rittenhouse,