Resources
Guides & Goodies
Welcome to this treasure trove of free and downloadable resources! Here, you'll discover a wealth of valuable content dedicated to teaching you the ins and outs of Warren Buffett's renowned investing strategy. Delve into insightful blog articles, where I share my insights and practical tips to help you navigate the world of investing with confidence. Tune in to the engaging podcast with Michelle Marki and Signe Lonholdt, where we explore the fascinating nuances of Buffett's approach and interview industry experts. But that's not all – on this page you also find exclusive downloads that are sure to enhance your investing journey.
Investionista Blog
Subscribe for Weekly Investing Information & Resources
When a company declares bankruptcy or transitions from public to private, it sends shockwaves through the stock market – and your portfolio feels the aftershocks. Understanding these seismic shifts…
read more
Free Investing Checklist
Make informed investment decisions with this 5-step investing checklist, inspired by Warren Buffett's investment strategy. Sign up for the Investionista newsletter and receive this important investing resource straight to your inbox for free, along with weekly articles packed with investing tips for beginners.
When you provide your email you will get access to this valuable checklist and join a community of like-minded investors who want to learn how to invest with confidence.
Fill out the form now and get your copy of the investing checklist!
Investing Mastermind Podcast
Me and my co-host Michelle Marki are on a journey of investing like the best investors Warren Buffett and Charlie Munger. We seek to inspire and encourage people, especially women, to become investors.
12 Months of Guided Topics
Stay Consistent: Inside the guide, you'll find a well-structured roadmap for the next 12 months, guiding you through the Buffett strategy concepts. Each month, you'll explore a new topic that will expand your knowledge and help you develop a solid foundation in investing.
Investing Video Training
Buying stocks can be an emotional journey. But it doesn't have to be. Join me in a one-hour video training, where I guide you on how to use an investing checklist before you buy a stock. A checklist will help you make confident decisions. Let's make investing a stress-free experience.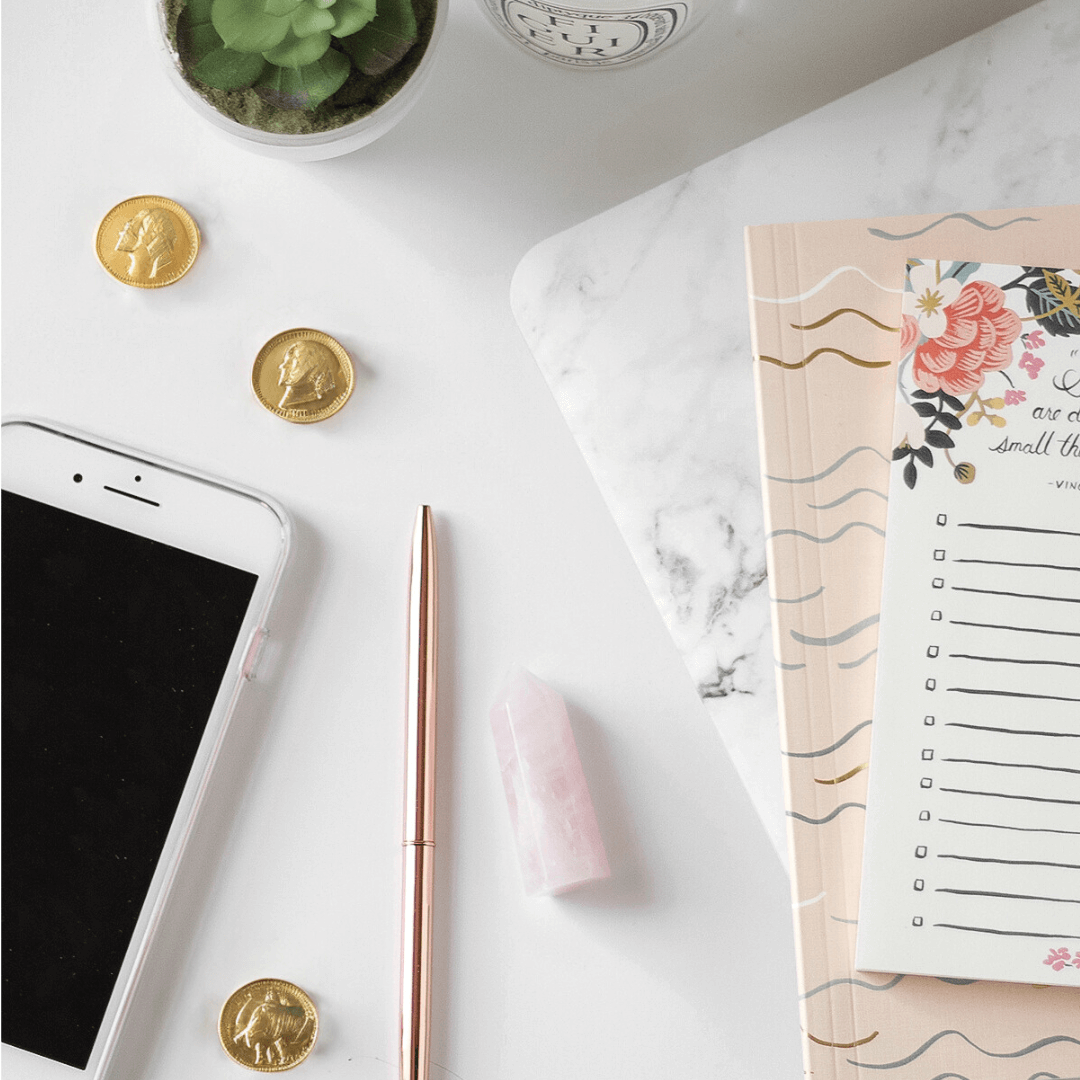 Transform Your Money Mindset
Overcoming limiting beliefs about money is crucial for financial success. This valuable resource 'Money Mindset' exercise, is designed to help you transform your relationship with money. Dive into thought-provoking questions that challenge your beliefs and empower you to embrace abundance.
Get the Freedom Fund cheat sheet today to take the first step towards building financial stability.
Having a dedicated fund helps you weather financial storms, like job loss or unforeseen expenses. In this cheat sheet you get a simple tool to calculate how much you will need in your Freedom Fund. Take the first step towards financial peace of mind.
Stocks Made Simple Starter Pack
Let your money work for you while you sleep – learn how to buy and sell stocks. With a training bundle of 3 sessions you'll receive one-on-one training and guidance from me, ensuring that you receive the individual attention necessary for getting started. Build a solid foundation and gain the confidence you need to buy and sell stocks. Whether you're new or have limited experience, my tailored sessions will provide the guidance and knowledge you need to get started in the stock market. Don't miss out on this opportunity to invest in yourself and take control of your financial future.